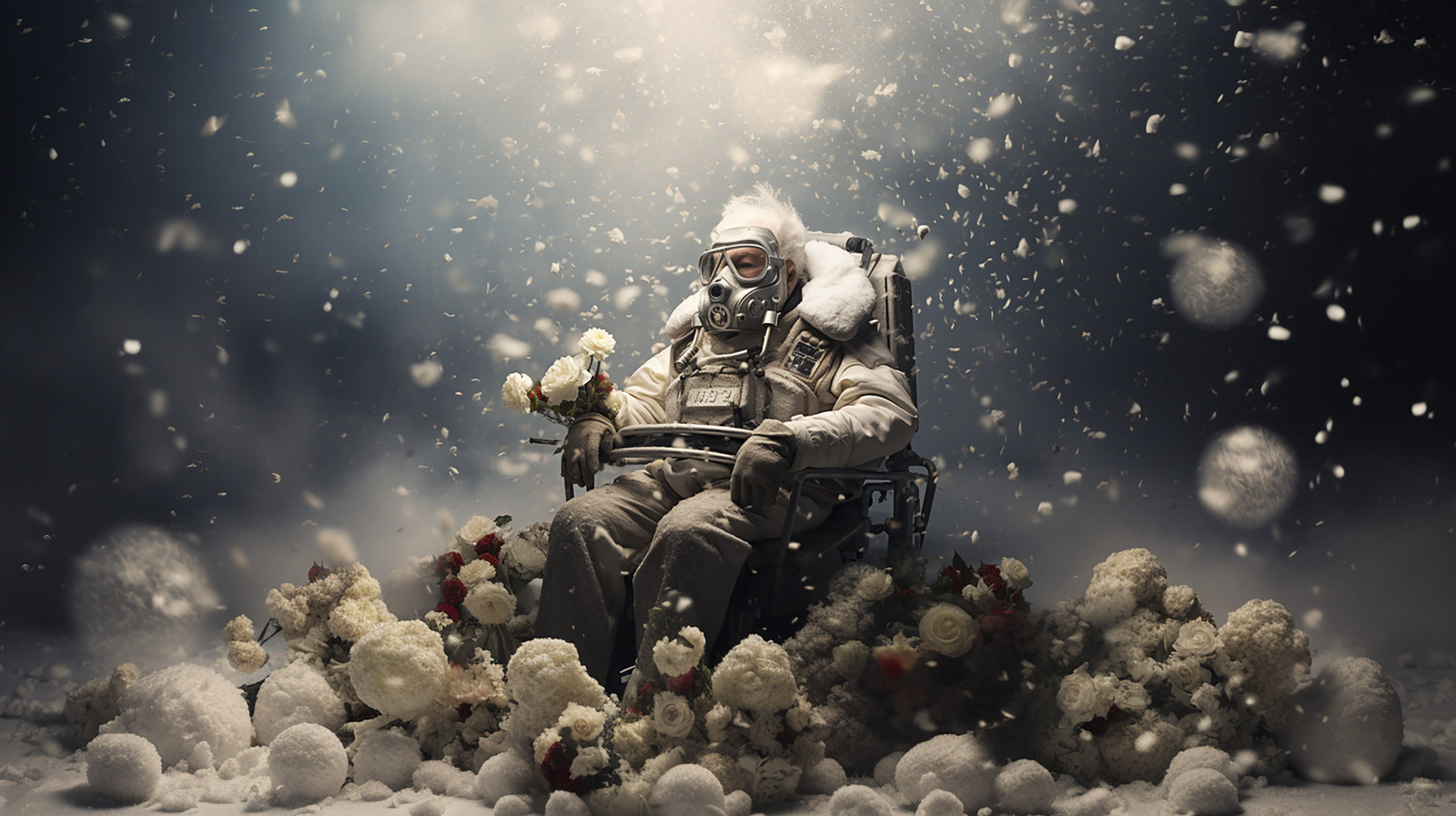 34 x 60 cm, © 2023, € 75,00
Tweedimensionaal | Fotografie | Digitaal bewerkt

In the heart of a blinding snowstorm, an elderly man in a wheelchair emerges as an unexpected figure. His face is obscured by a gas mask, a stark contrast to the frailty suggested by his age and mobility. The world around him is a swirl of white, yet amidst the cold and chaos, vibrant flowers defiantly push through the snow. Their presence amidst such adversity serves as a beacon of resilience and mystery in a world where nature and man's interventions collide in the most unexpected ways.