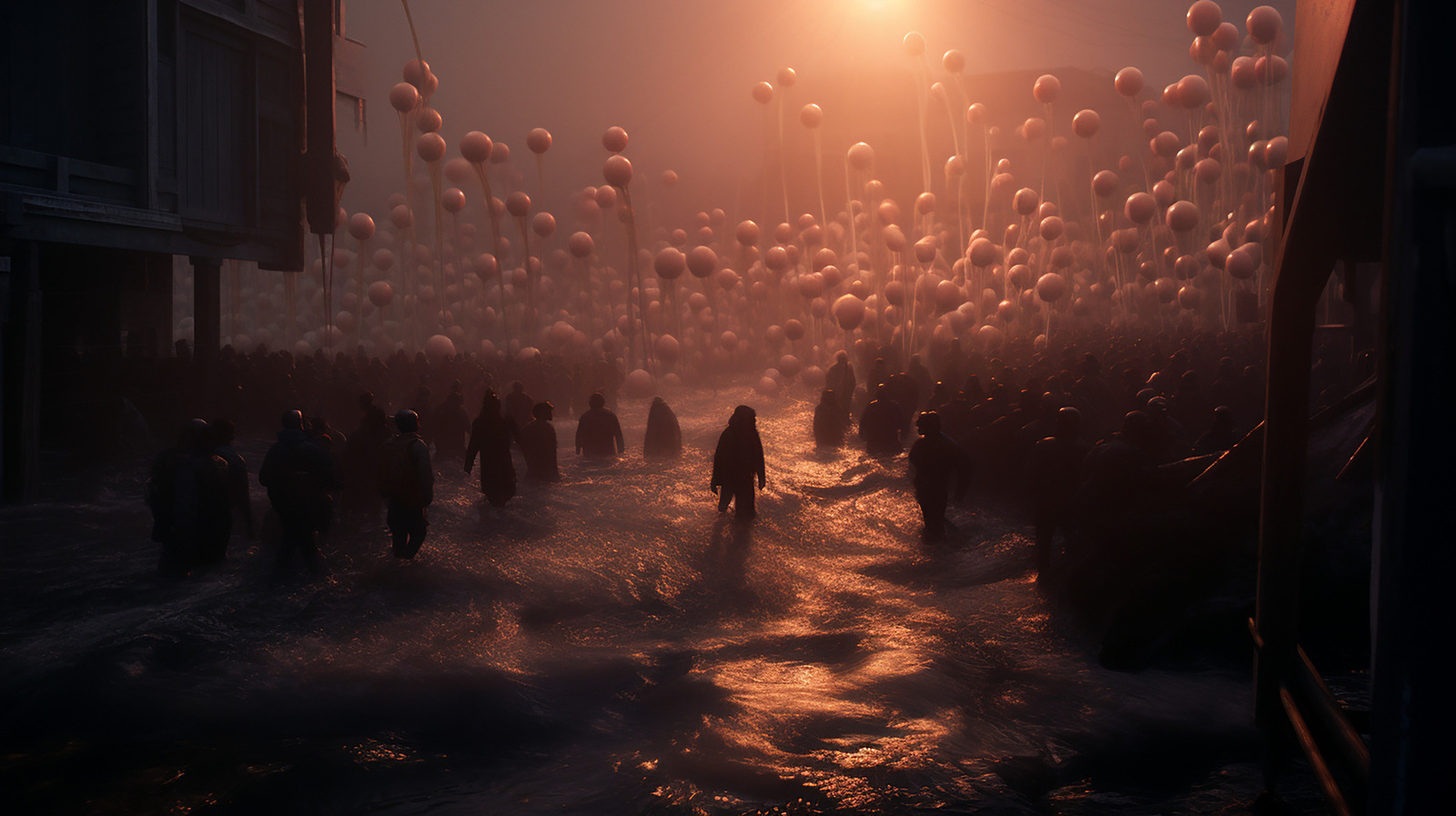 34 x 60, © 2023, € 75,00
Tweedimensionaal | Fotografie | Digitaal bewerkt Chaos reigns as water floods the streets, engulfing everything in its path. People wade through the rising tide, their faces etched with panic and despair, as they navigate the watery chaos. The atmosphere is thick with tension and disorder, as the city succumbs to the deluge.
Above the tumultuous scene, ethereal entities hover ominously in the night sky. Resembling jellyfish, they float above the crowd, their presence adding an otherworldly dimension to the disaster unfolding below. Are they the harbingers of doom or silent observers to the pandemonium? The city, once a bustling hub of activity, now stands at the mercy of the elements and the mysterious beings above.