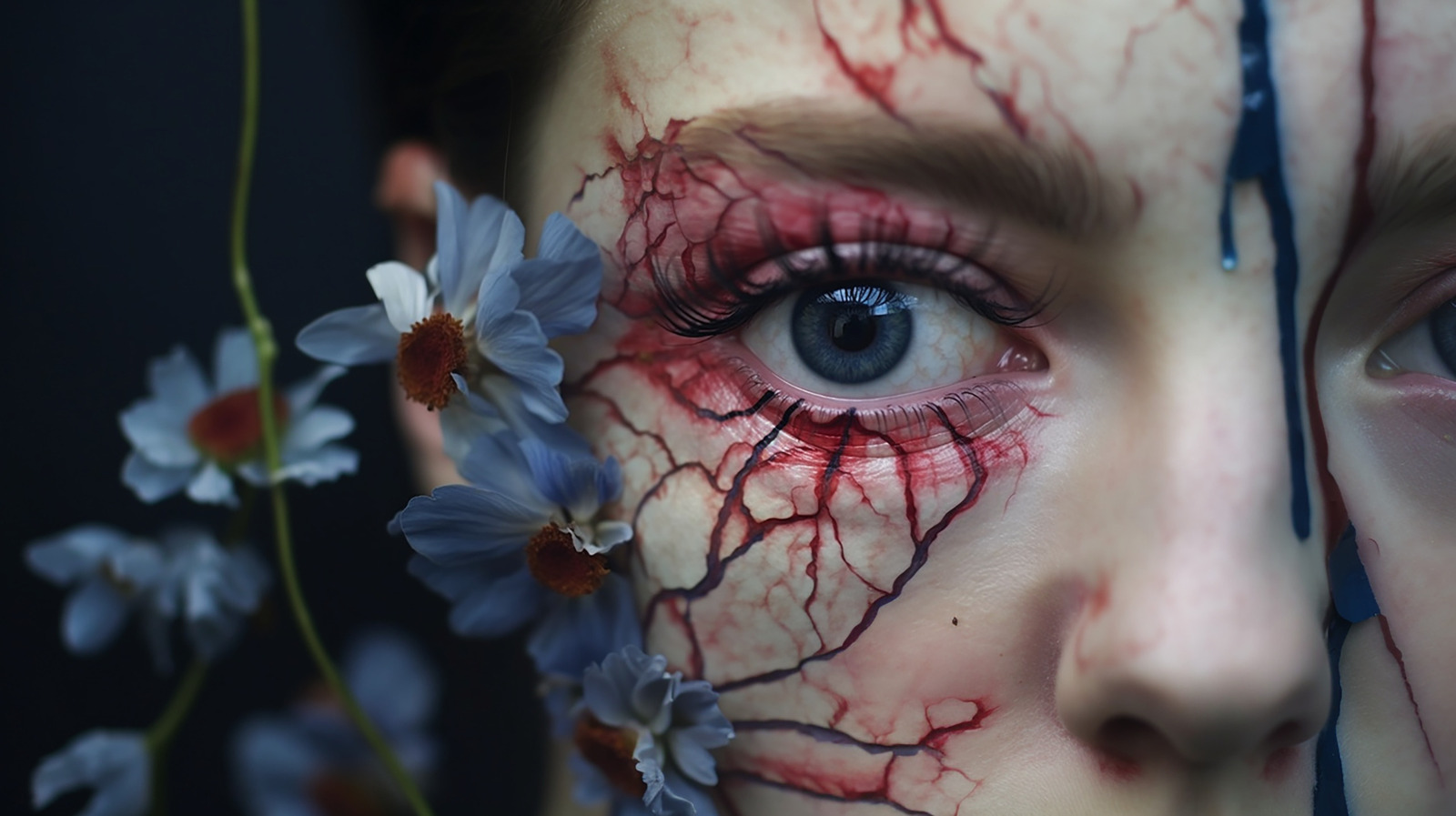 34 x 60 cm, © 2023, € 75,00
Tweedimensionaal | Fotografie | Digitaal bewerkt
In the midst of shadows, a woman emerges as a beacon of transition. Delicate blue flowers, almost ghostly in their hue, sprout from her skin, intertwining with her very being. Yet, the stark crimson that pools around her intense blue eyes speaks of deeper sorrows and untold stories. She stands at the crossroads of beauty and pain, nature and decay, marking a threshold between what once was and the mysteries that lie ahead.