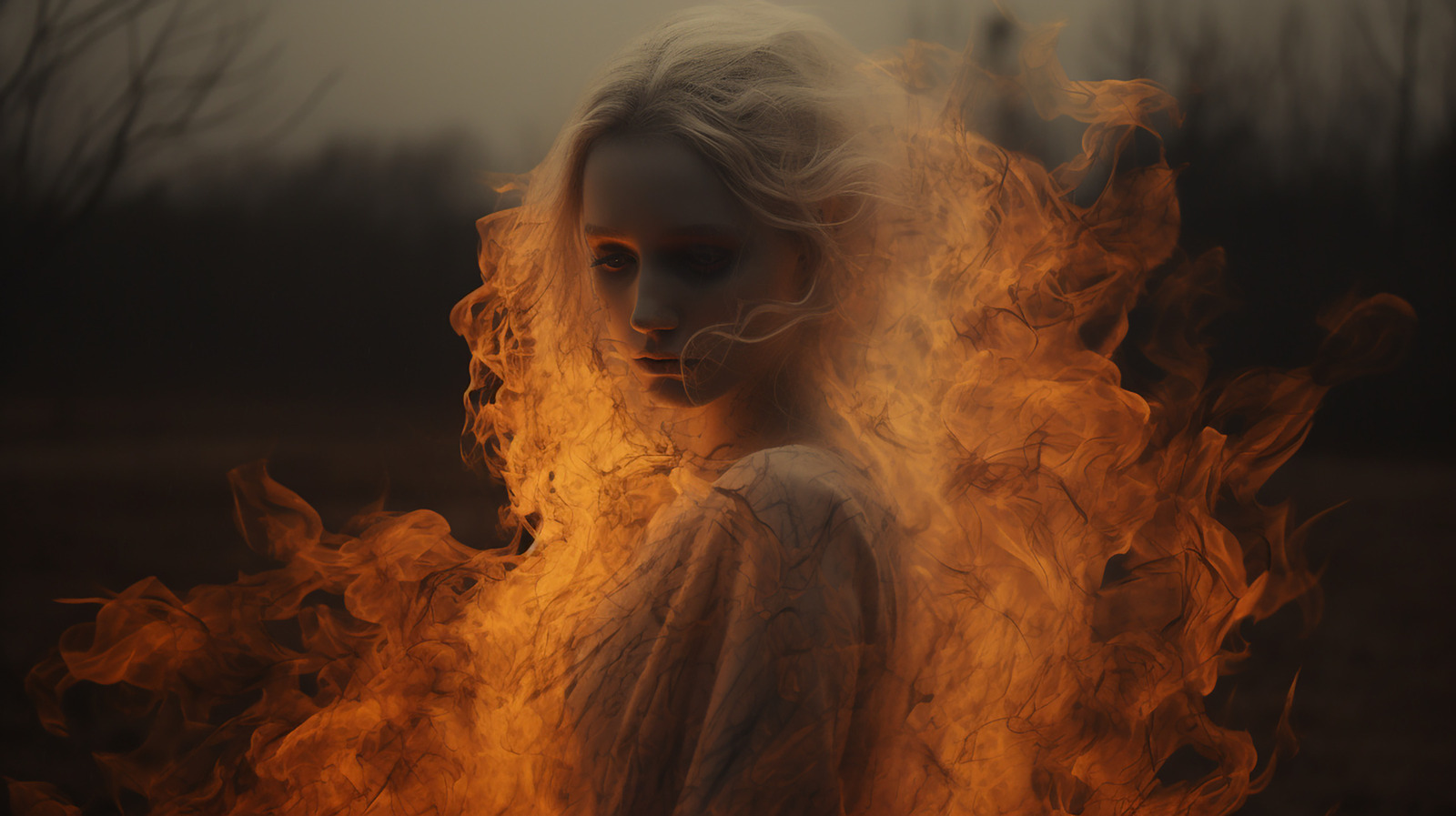 34 x 60 cm, © 2023, € 75,00
Tweedimensionaal | Fotografie | Digitaal bewerkt
In the midst of a tempestuous dance of light and shadow, a blonde woman stands, her long tresses flowing seamlessly into a cascade of flames. As the fire engulfs her, it doesn't consume but rather becomes an extension of her very being. The flames, wild and untamed, wrap around her form, creating a mesmerizing spectacle of power and beauty. Her eyes, fierce and unyielding, reflect the inferno that surrounds her, embodying a spirit that is both indomitable and ethereal.